Our Mission
At DrAxe.com and Ancient Nutrition, we believe the human body was built for high performance. But in the modern world, we often get disconnected from the traditions and nutritional principles that were honored and celebrated throughout history.
Our mission at DrAxe.com is to restore health, strength and vitality by providing thoroughly researched health articles to help YOU, our audience (5 million strong!), transform your health, whether by natural remedies, specific diet plans and recipes, key nutrients and foods, and detailed fitness workouts.
Meanwhile, at Ancient Nutrition , our whole food nutritional products are designed to provide Ancient Nutrients in a modern, convenient form to power the body and mind, making you healthier along the way.
Last Modified: March 5, 2021
Co-Founders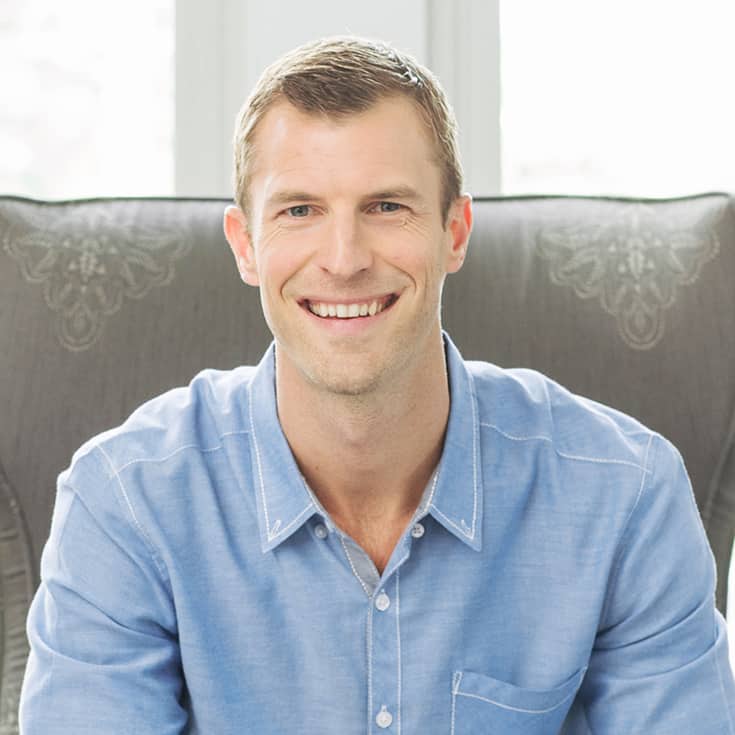 Dr. Josh Axe
Dr. Axe is a chiropractor, doctor of natural medicine, clinical nutritionist and author with a passion to help people get well using food as medicine. Author of the books Eat Dirt , Essential Oils: Ancient Medicine and the upcoming Keto Diet: Your 30-Day Plan to Lose Weight, Balance Hormones and Reverse Disease (February 2019), he also operates the No. 1 natural health website in the world at DrAxe.com, with 17 million unique visitors every month.
Dr. Axe is a co-founder of Ancient Nutrition, a health company where the mission is to restore health, strength and vitality by providing history's healthiest whole food nutrients to the modern world. Dr. Josh Axe and his wife Dr. Chelsea live in Nashville, TN.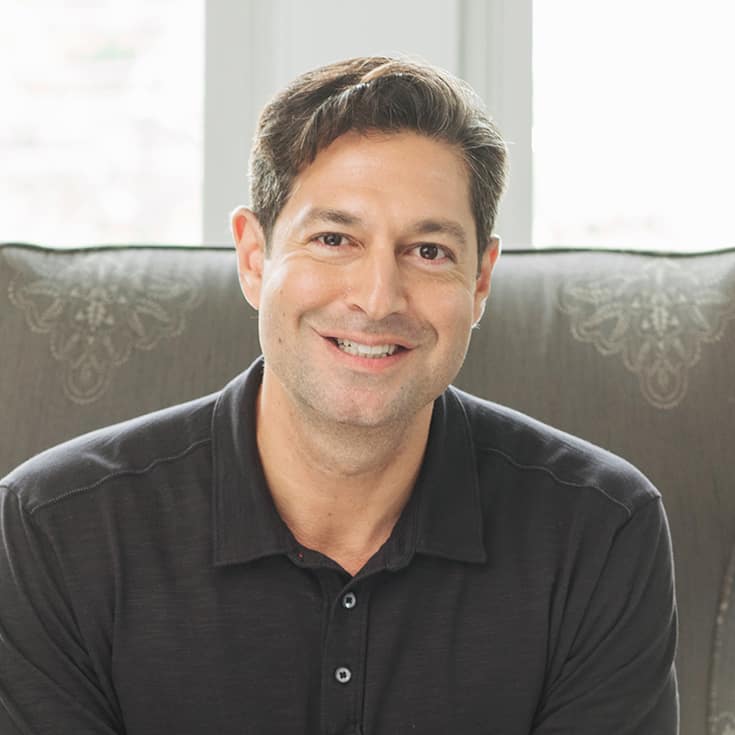 Jordan Rubin
Co-founder and CEO of Ancient Nutrition, Jordan Rubin is one of America's most-recognized and respected natural health experts, and is the New York Times bestselling author of The Maker's Diet , and 25 additional titles, including his latest work Essential Oils: Ancient Medicine .
An eco-entrepreneur and lecturer on health and nutrition, Jordan has shared a message of natural health in five continents and 46 states in the U.S. The founder of Garden of Life®, a leading whole food nutritional supplement company, and Beyond Organic, a vertically integrated organic food and beverage company, Jordan has formulated hundreds of dietary supplements, functional foods and beverages, including many No. 1 top sellers in the Healthy Foods channel.
Content Team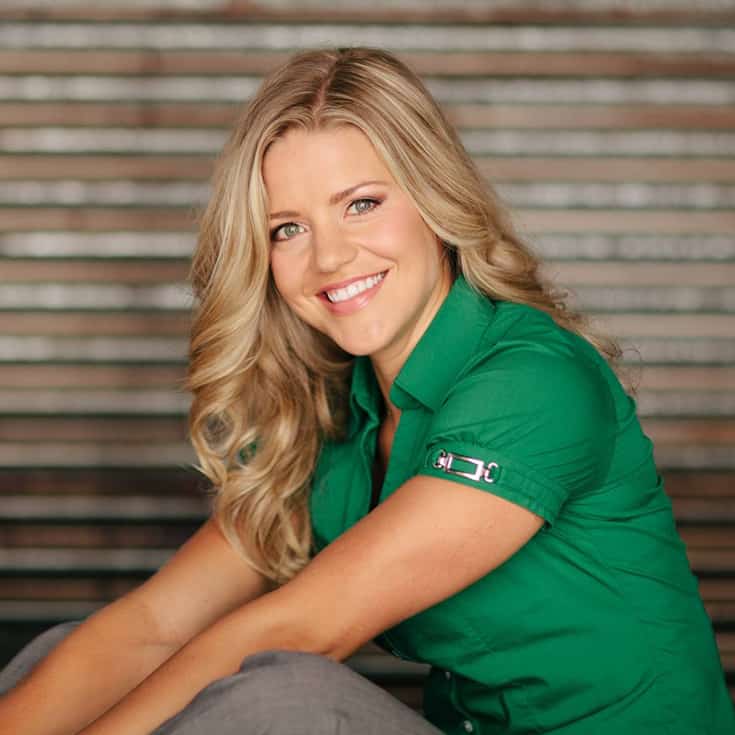 Chelsea Axe
Fitness Expert & Trainer, DC, CSCS
Dr. Chelsea Axe is an expert in the field of natural health, fitness, functional movement and nutrition. She is passionate about helping people increase their performance in all areas of life. She is a chiropractic physician, a Certified Strength and Conditioning Specialist through the NSCA and a registered yoga teacher through the Yoga Alliance. Co-Founder of the BurstFIT interval training program, this program combines functional bodyweight exercises, tabata, weight lifting and HIIT cardio for maximum fitness results. She is a trained expert in Olympic weight lifting technique and using proper form to both reduce the risk of injury and rehabilitate facilitated areas. Dr. Chelsea has trained triathletes, NFL players, families and young athletes. She also specializes in sports nutrition, weight loss and holistic beauty practices. Dr. Chelsea and her husband, Dr. Josh Axe, live in Nashville, TN.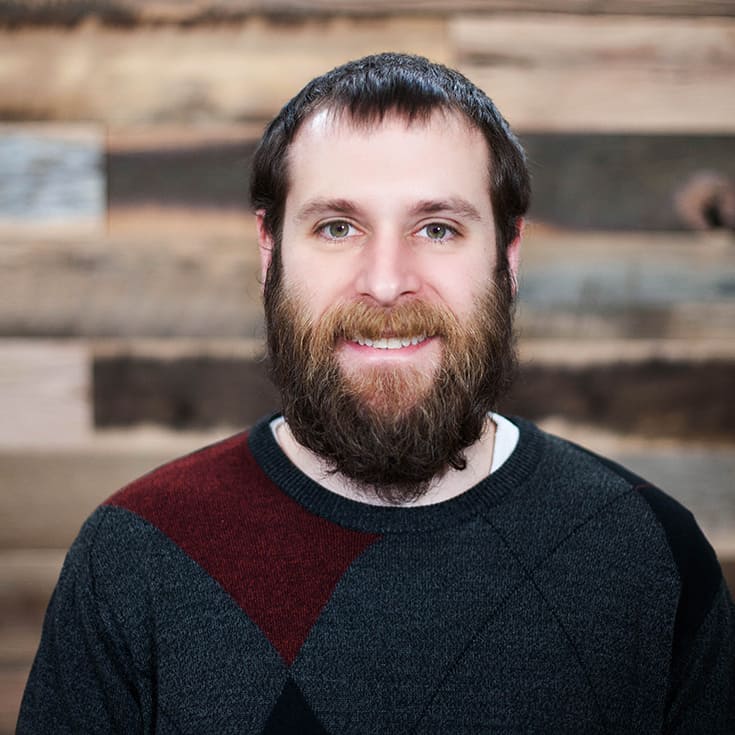 Joe is content manager and nutrition editor at Ancient Nutrition, creating and editing content on DrAxe.com. With 15 years in journalism, Joe has covered everything from news to sports, health, nutrition, fitness, nonprofit fundraising and medical journals, as well as editing magazine and book projects. Joe graduated from Pennsylvania State University with a Bachelor of Arts in Journalism.
Ethan directs the content team and is charged with making sure that we become a go-to web destination for anyone seeking out natural health advice. Since starting in February 2015, DrAxe.com has grown from 800,000 to 17 million monthly users. He also oversees the creation of retail content, books and ebooks, health program development and more. Ethan graduated from Trinity University with a Bachelor of Arts in History. Ethan lives with his wife and two children in Philadelphia.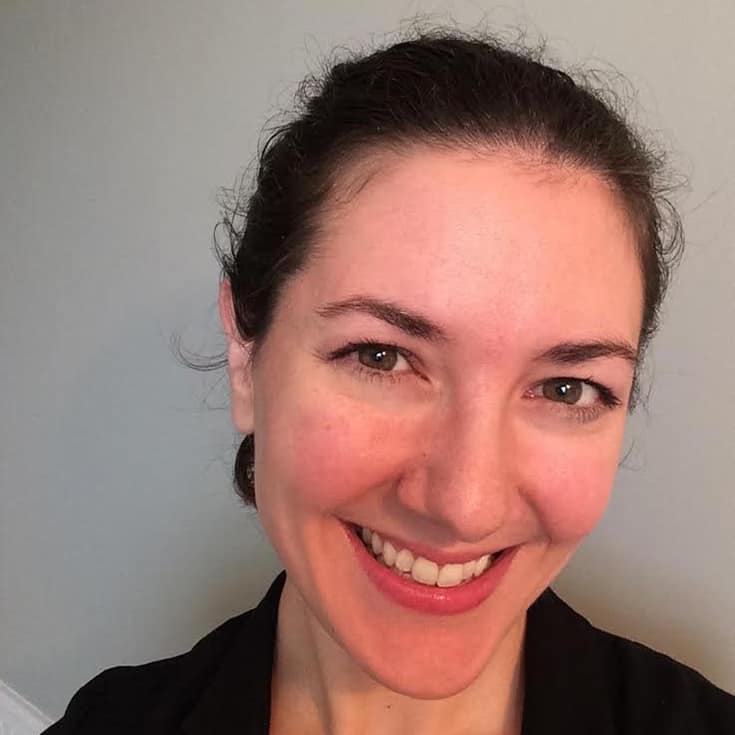 Contributing Writer, PhD, MS
Katie is a Certified Health Education Specialist and freelance writer with a passion for health and wellness. From natural health articles to complex clinical trial medical writing, she works to help educate and engage people in their healthcare decision-making. When she's not writing, she enjoys reading historical fiction, cooking, gardening and hanging out with her husband and two boys in south-central Pennsylvania.
Mike Carlson
Contributing Writer, NSCA-CPT, CF-L1
Mike Carlson is a freelance health and fitness reporter plus a former competitive swimmer and Ironman triathlon finisher. He is certified as a trainer through the National Academy of Sports Medicine and received his CrossFit Level One and CrossFit Kids certification. A former full-time editor for Muscle & Fitness , Men's Fitness , Oxygen , and the UFC, he also crafted medical features for the American Optometric Association, Stanford Health Care and USA Today . Current obsessions include the Los Angeles Dodgers, coaching soccer and kombucha. He lives in Los Angeles with his wife, two children and a bulldog named Frankie.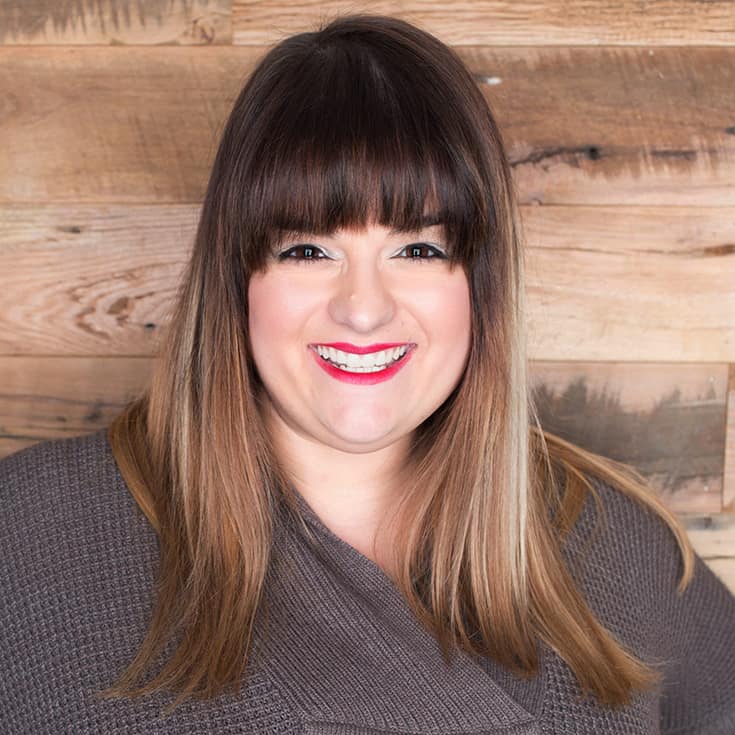 Rebekah Edwards is a writer and editor located in Nashville, TN. After graduating from Trevecca Nazarene University with a bachelor's degree in psychology, she developed a love for unraveling complexities behind common health topics through extensive research. She also enjoys implementing regulatory compliance guidelines and determining how to make education for readers as accessible and unbiased as possible.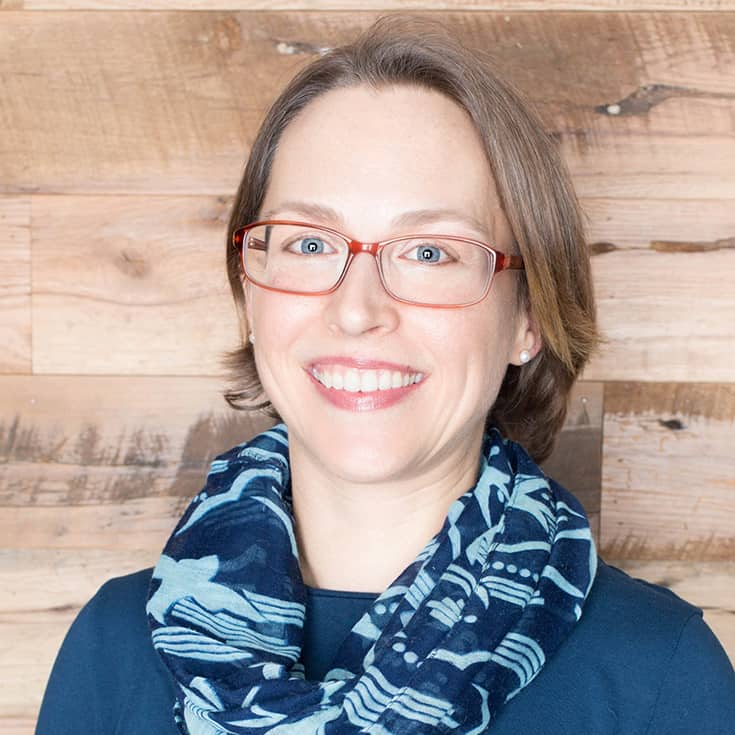 Julie Goolsby has over 10 years of experience in both natural health and medical publishing. She enjoys covering topics such as health conditions, natural remedies and DIY recipes. Her background also includes a bachelor's degree in art and an MA in women's studies.
Rachel Keck
Rachel graduated from Moravian College in 2006 with a degree in biology. She then attended graduate school at Drexel University College of Medicine, earning a MS in Neuroscience in 2008. Rachel focused her research on Parkinson's Disease and spinal cord injuries and has also worked as a neurophysiologist. She is currently at home with three children, working as a freelance writer.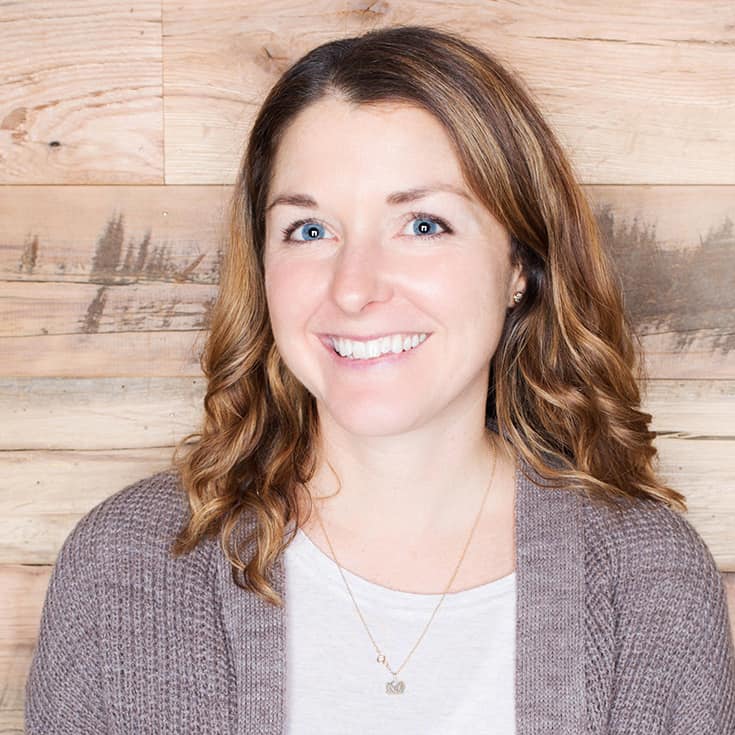 Jill has been with the Dr.Axe team for nearly four years. She completed her undergraduate degree in Psychology from Fairfield University, followed by a certification as a Holistic Health Coach from the Institute for Integrative Nutrition. Jillian is also a Yoga Alliance certified yoga instructor and has been trained in Mindfulness Based Stress Reduction through the University of Massachusetts. Jillian takes a "non-diet" approach to health and really enjoys teaching others about mindful eating, intuitive eating and the benefits of eating real foods.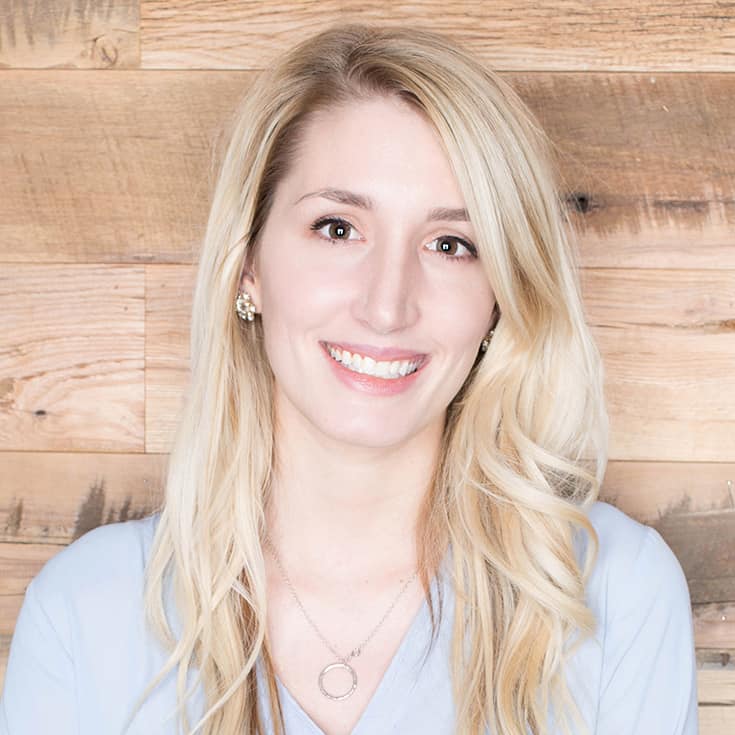 Rachael is a registered dietitian based in New York City. She completed her undergraduate degree in Dietetics at the University of Central Missouri and later received her Master's degree in Clinical Nutrition from New York University. Rachael is passionate about plant-based nutrition and enjoys providing easy-to-understand information to readers looking to improve their health both on DrAxe.com and on her website, Nutrimental .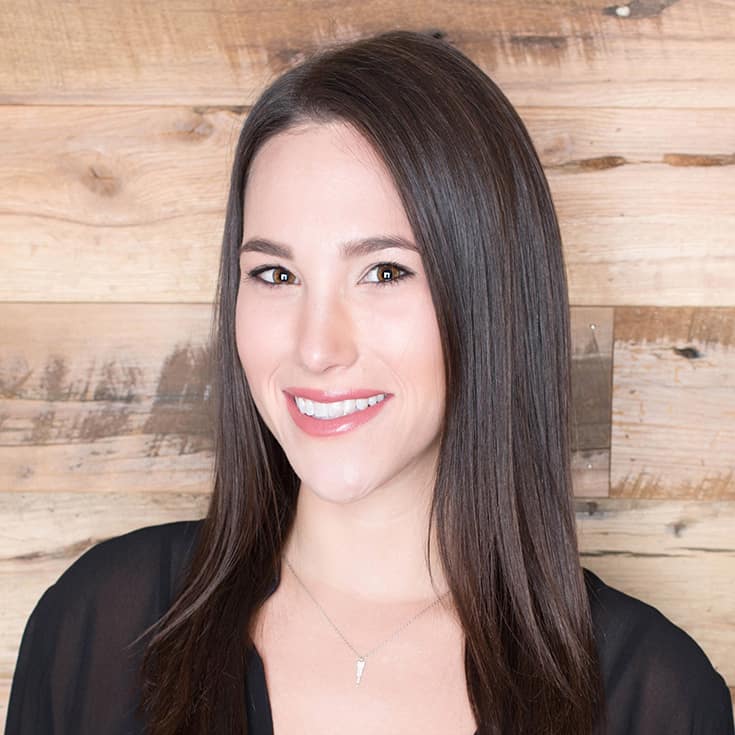 Alex Loria
Director of Public Relations
Alex is a seasoned public relations expert, particularly in the health, wellness and lifestyle verticals. Alex enjoys incredible relationships with journalists and producers, allowing her to secure strong placements both for Dr. Axe and the Ancient Nutrition brand. She works closely with Dr. Axe to spread his natural health knowledge to top-tier consumer publications and broadcast shows. Alex also handles all media inquiries, partnership requests and speaking proposals. Alex graduated from UC Santa Barbara, with a BA in Psychology. She lives in sunny Los Angeles, CA with her fiancé Bryan and dog Baxter.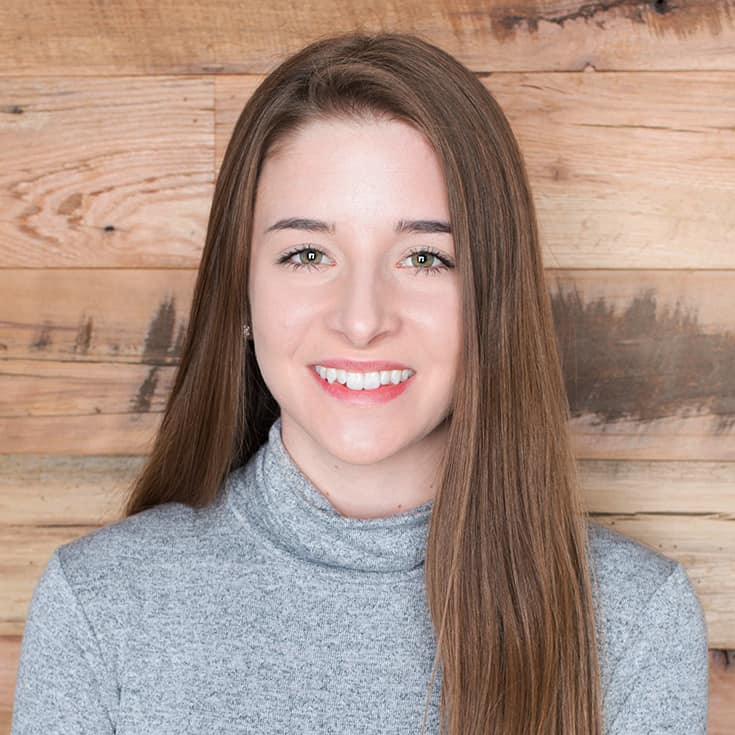 With a passion for environmental sustainability and natural health and wellness, Alyssa Lowery joined the Ancient Nutrition content team after receiving her bachelor's degree. She attended the University of Illinois at Urbana-Champaign and earned her degree in linguistics and Spanish. As Assistant Editor, she manages DrAxe.com recipes, covers social media SEO and more.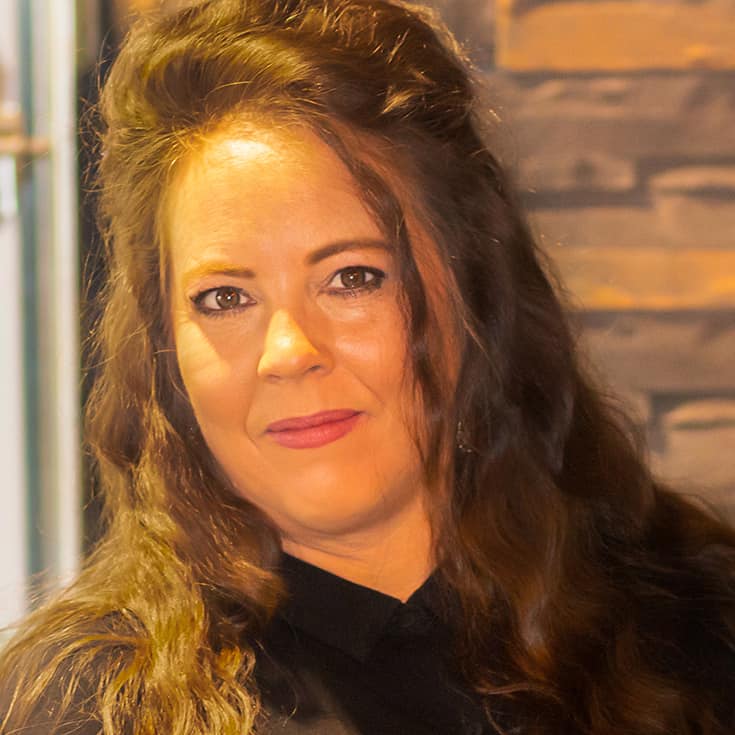 Kathleen McCoy
Kathleen left the corporate world of marketing and public relations over a decade ago to become a freelance writer and found her niche in the health and wellness arena. Being raised with wanderlust, she's travelled the world paying particular attention to local natural health practices and how people's diets and routines around the world differ from the Western world. When Kathleen 's not researching or writing, she may be found fixing a meal for family and friends, playing with her dog, reading or adventuring with her camera in hand.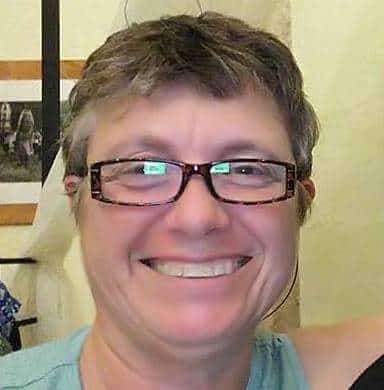 Jean Nick is a lifelong organic gardener, sustainable farmer, scientist, author and environmentalist. She has been writing about organic gardening and healthy lifestyles for the better part of three decades from her organic farm in rural Bucks County, PA. She has a master's degree from Rutgers University in plant genetics.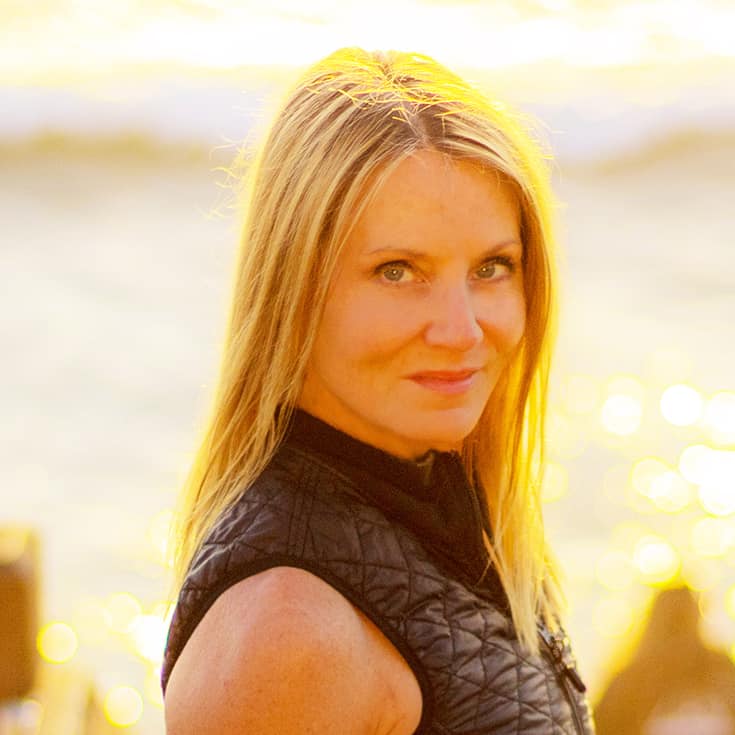 Kyra believes strongly in helping others, which is why she is an author of the recently release book, 8 Ways of Being: How to Motivate Yourself to Live Happy and Free Every Day . Kyra is a wellness educator and motivational speaker, a certified fitness instructor, founder of the non-profit, The Hayes Foundation and a marketing and branding expert. Kyra uses her work in her daily life as she trains for triathlons, marathons and ultra distance trail races. With her website called y.o.u. ( your own utopia ), Kyra shares ways for people to take care of themselves through recipes, workouts, DIY ideas, good reads and, of course, living life with a positive mindset filled with love and kindness.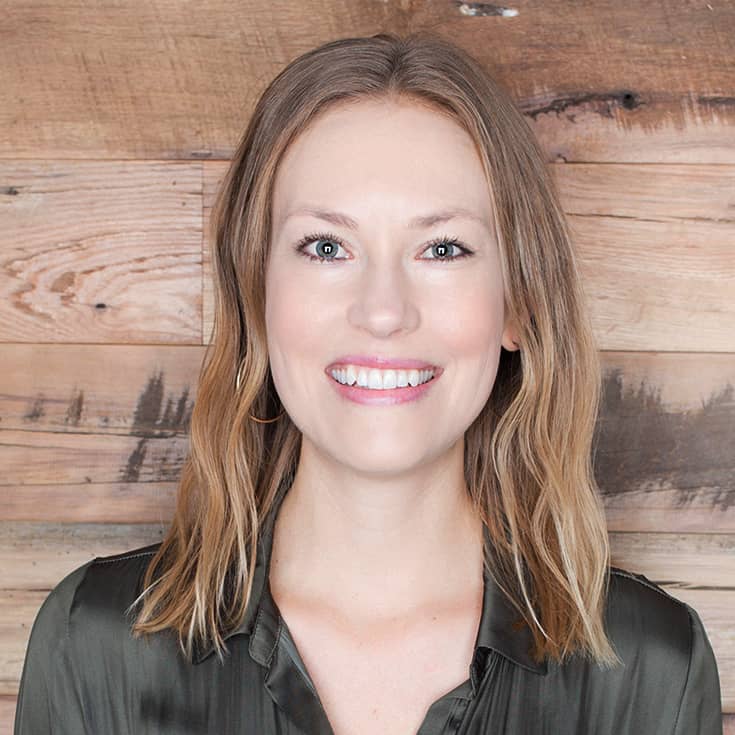 Annie is a Certified Holistic Health Coach who received her training from the Institute for Integrative Nutrition where she studied over 100 dietary theories with some of the world's top health and wellness experts. Annie has been writing about holistic health and beauty since 2008. Annie graduated summa cum laude from University at Albany with a major in sociology and minor in psychology. Through her writing and coaching, she loves to help people find ways to incorporate healthier, more natural choices into their daily routines to improve their health, both inside and out.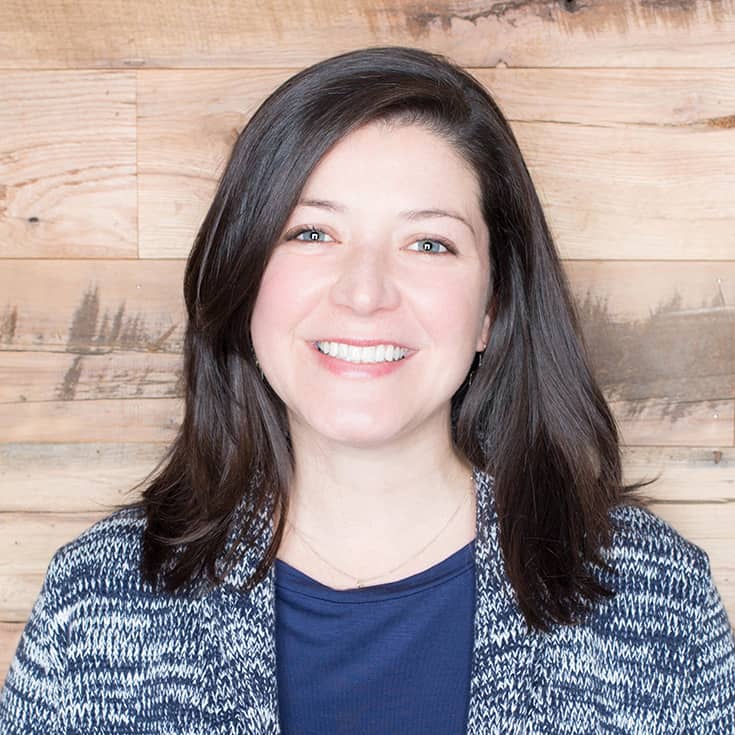 Christine is a writer and nutrition counselor based in Northport, New York. She has a degree in Education with a concentration in English from Iona College, and received her health coach certification from the Institute for Integrative Nutrition. Christine worked as a language arts and writing teacher for 10 years before joining the content team at Dr. Axe/Ancient Nutrition. She's also a mother of two and certified doula, which adds to her passion for educating people in topics related to pregnancy and children's health.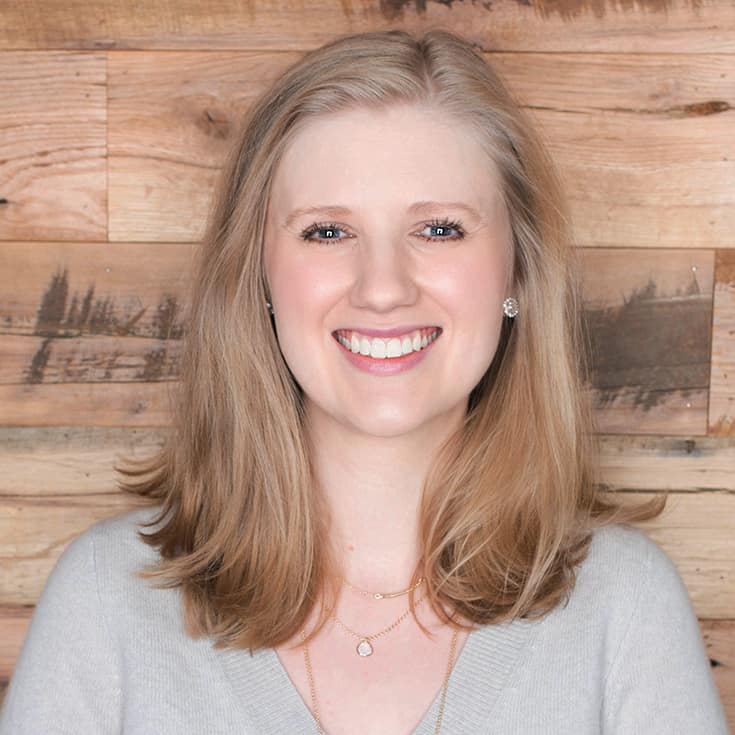 Lora Sickora
Books and Programs Editor
Lora Sickora is the Books and Programs Editor at Ancient Nutrition, where she has edited numerous works ranging from Essential Oils: Ancient Medicine to Multi Collagen Makeover to The Essential Oils Institute. Prior to joining Ancient Nutrition in July 2016, Lora worked as a book editor in trade, direct-to-consumer and medical publishing, specializing in general health, diet, self-help and fitness titles. Lora graduated from Georgia Southern University with a Bachelor of Science in Journalism and is passionate about all things natural health. A Georgia native, Lora lives in the Atlanta metro area with her husband and daughter.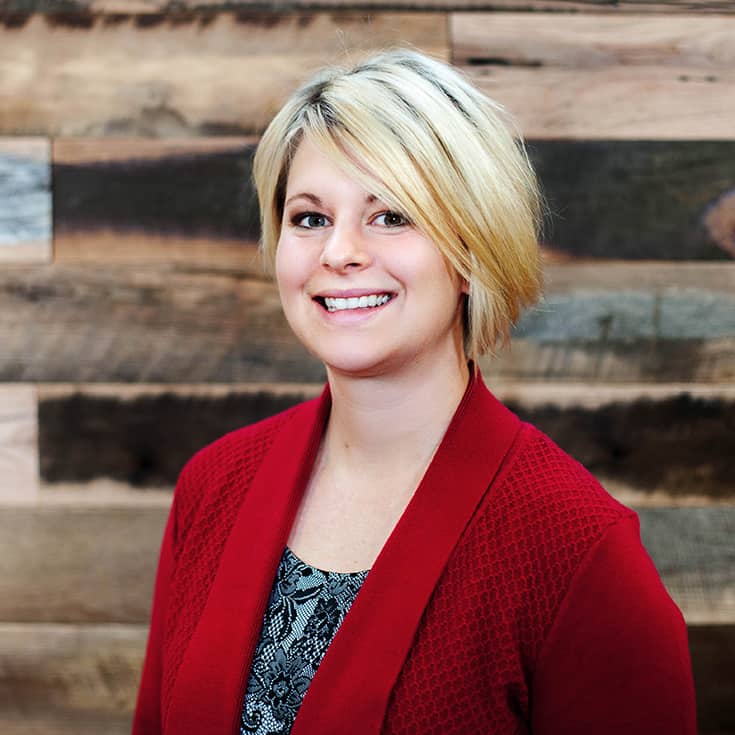 Senior Editor, MS, NASM-CPT, NASM-CES
Leah works with our team to bring some of the most compelling, well-researched natural health news and email content to our large and rapidly growing audience. With a B.A. in journalism from Temple University and a M.S. in exercise science from California University of Pennsylvania, Leah also covers functional fitness topics. She's also a certified personal trainer and corrective exercise specialist through the National Academy of Sports Medicine and is a certified yoga teacher through Yoga Alliance. Leah resides on her family's organic farm in Pennsylvania.
Medical Review Board